Bill Barrett Corporation is an oil and natural gas exploration and development company headquartered in Denver, Colorado. Our assets are located solely in the resource-rich Rocky Mountain region with active exploration and development properties located throughout the area. Our largest development programs are located in Colorado, Utah and Wyoming. The Rocky Mountain region offers vast untapped resources where we explore and develop oil and natural gas with environmental stewardship and corporate responsibility. We are also committed to providing a safe, respectful and rewarding environment for our employees.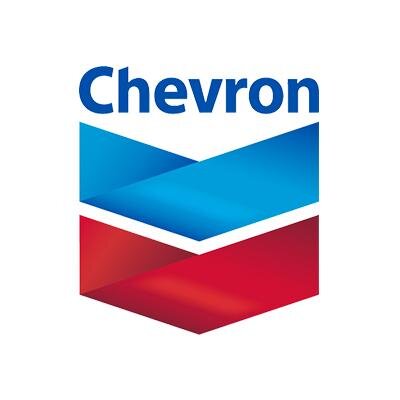 Chevron Corporation is one of the world's leading integrated energy companies, with subsidiaries that conduct business worldwide. The company's success is driven by the ingenuity and commitment of its employees and their application of the most innovative technologies in the world. Chevron is involved in virtually every facet of the energy industry. The company explores for, produces and transports crude oil and natural gas; refines, markets and distributes transportation fuels and other energy products; manufactures and sells petrochemical products; generates power and produces geothermal energy; provides energy efficiency solutions; and develops the energy resources of the future, including biofuels. Chevron is based in San Ramon, Calif. More information about Chevron is available at www.chevron.com.

Today, COBB & Associates employs an in-house team of highly skilled communications professionals covering every discipline from press to electronic communications. COBB is the most experienced firm in western Colorado, and one of the oldest in the state. All that experience adds up to knowing what works. When you've been down the road that many miles, you naturally begin to pave the way.

Complete Energy Services – Well Services Division distinguishes itself in the marketplace by focusing on key unconventional North American oil and gas resource plays and by leveraging our extensive knowledge of local basins. Because we expect resource plays to continue becoming increasingly important in future oil and gas production, Complete is well positioned in the most active areas in North America, including the Haynesville Shale in North Louisiana, the Marcellus Shale in Pennsylvania, the Bakken Shale in North Dakota, the Fayetteville Shale in Arkansas, the Woodford Shale in Oklahoma, the Barnett Shale region of North Texas, the Permian Basin of West Texas & Southeastern New Mexico, and several key basins in the Rockies. Producers in unconventional plays need to accelerate time to production and reduce costs, thus they turn to Complete for both local knowledge and innovative solutions. Many Complete managers, supervisors and field personnel have spent the majority of their careers working in the same basin. Not only does this help build lasting relationships with customers, but also allows our workforce to develop a deep understanding of the geological characteristics of a basin. The regional focus enables our employees to identify the needs of customers and find the most effective method to address those needs – often resulting in greater efficiency, lower costs and enhanced production for our customers. While Complete has a basin-focused organization, many service lines are supported by dedicated teams of engineers and technical experts who keep up with the latest technological developments and trends. By combining basin-focused personnel, service-line expertise and one of the most modern fleets of service equipment, there is little that the men and women of Complete cannot accomplish for their customers.

Enterprise Products Partners L.P. has grown significantly since its IPO in July 1998, increasing its asset base from $715 million to $34 billion at June 30, 2012. This phenomenal growth is a result of both acquisitions, as well as expansions from organic growth opportunities. Listed below is our current portfolio of assets.

Gonzo, LLC understands the demands of today's oil and gas industry and excels in Water Management. We provide expert service in all aspects of pumping, trucking, rentals, construction, maintenance, and automation.

Gunnison Energy Corporation ("GEC") was founded in 2001 to drill, produce and transport natural gas and oil along the southern flank of the Piceance Basin as well as other areas in the Rocky Mountain Region. Since 2001, GEC has acquired oil and natural gas leases in excess of 100,000 net acres on both private and federal lands located in Delta, Mesa and Gunnison counties of Colorado. The Company started drilling in the summer of 2003 and commenced production in January of 2005. GEC is proud of its strong relationship with the communities of Delta County and Gunnison County. The Company is committed to setting the standard for environmentally conscious exploration and production while supplying the growing needs of the national energy demand. GEC is owned by William I. Koch whose Oxbow companies specialize in the global energy business. Oxbow built its business around the philosophy of combining talent, teamwork and technology. It is this philosophy that steered Koch to victory in the 1992 America's Cup. Koch also owns, Oxbow Mining LLC, which operates the Elk Creek Mine located in western Colorado's North Fork Valley. The mine produces five million tons of high-quality bituminous coal annually, supplying low sulfur, high BTU Elk Creek coal to utility and industrial customers throughout the United States.

Founded in 1919, Halliburton is one of the world's largest providers of products and services to the energy industry. With more than 72,000 employees, representing 140 nationalities in approximately 80 countries, the company serves the upstream oil and gas industry throughout the lifecycle of the reservoir – from locating hydrocarbons and managing geological data, to drilling and formation evaluation, well construction and completion, and optimizing production through the life of the field.

Established in 2002, HRL Compliance Solutions, Inc. (HCSI) is a DBE certified, fully insured small business headquartered in Grand Junction, Colorado. HCSI is a full service environmental consulting firm providing services locally and nationally to private enterprises and both governmental and non-governmental organizational entities.

Laramie Energy II, LLC is a Denver-based company primarily focused on finding and developing natural gas reserves from unconventional gas reservoirs within the U.S. Rockies. Its predecessor company, Laramie Energy, LLC (now referred to as "Laramie I"), sold all of its oil and gas assets in May 2007 to Plains Exploration & Production Company, Inc.

Olsson Associates offers comprehensive engineering and design solutions for public and private infrastructure projects. We specialize in complex projects that involve many disciplines, including field services, environmental resources and compliance, water resources, water and wastewater utility design, transportation, power generation, automation and technology, building systems, and landscape architecture and urban planning.

Occidental Petroleum Corporation (NYSE: OXY) is an international oil and gas exploration and production company — one of the largest in the U.S., based on equity market capitalization — and our OxyChem subsidiary is a major North American chemical manufacturer. Oxy is an industry leader in applying advanced technology to boost production and access hard-to-recover reserves. With more than 40,000 employees and contractors worldwide, we are committed to being the employer, partner and neighbor of choice.

SG Interests, formed in 1989, is a privately owned enterprise primarily engaged in the oil & natural gas exploration and production business. SG's majority owner is the family of Russell Gordy through various family owned entities. SG is managed and controlled by its founder Russell Gordy. SG owns oil & gas, coal and other mineral interests throughout the United States. SG's primary oil and gas operations are in the Piceance Basin of Colorado, the San Juan Basin of New Mexico and Southeast Texas. SG has a multitude of other non-core businesses, including cattle ranching, real estate investments, compressor sales and service, homebuilding and helicopter chartering. SG has approximately 100 employees. SG's business model is to find low risk prospects to drill and develop in a more efficient low cost manner than larger organizations.

We are energy. For more than 80 years, Southwestern Energy Company has thrived because of a deep commitment to providing the energy that powers our world. Our success continues to be dependent upon the dedication of our employees to the company and to the communities in which we operate. Currently the fourth largest producer of natural gas in the US Lower 48, Southwestern Energy Company is a growing independent energy company primarily engaged in natural gas and crude oil exploration, development and production. We are also focused on creating and capturing additional value through our natural gas gathering and marketing businesses, which we refer to as Midstream Services. We are explorers and producers. Every day, our people work to discover innovative new ways to fuel the future. Though we search far beyond our current operating footprint, our work is principally focused on the development of natural gas in the Fayetteville Shale in Arkansas and the Marcellus Shale in Pennsylvania, and the exploration of oil and natural gas in other new venture plays in North America. We are Midstream Services. Our commitment to creating value through innovation is evident in our Midstream Services segment, which primarily supports our E&P operations. Midstream Services generates revenue from gathering fees associated with the transportation of natural gas to market and through the marketing of our own gas production and some third-party natural gas.

Sunland Construction, Inc. is pleased to announce the latest addition to our family of companies. Sunland Field Services, Inc. was established to pursue opportunities primarily in the shale resource plays including the Haynesville, Eagle Ford, Piceance and Bakken areas. Sunland Field Services is capable of providing expertise and services across a vast geographic area and broad customer base. The company provides the following services for upstreamand midstream companies, as well as for the operations side of transmission companies. Pipeline Construction Roustabout Services Maintenance Facility Work PIP Projects

TLC PIPELINE CONSTRUCTION has been providing the Oil and Gas companies of Western Colorado with all aspects of pipeline construction services for over twenty years. Our management staff has a combined experience of over 100 years in pipeline construction and our experienced crews have completed projects in and around the Grand Valley, Piceance Basin, Rangely, Meeker, Silt, Rifle and New Castle areas. From new installations, to repair and replacements of natural gas pipelines, TLC has done it all!

We are a publicly traded limited liability company focused on the acquisition and development of mature, long-lived oil and natural gas properties. Our primary business objective is to generate stable cash flows allowing us to make monthly cash distributions to our unitholders, and over time to increase our monthly cash distributions. Our properties are located in the Permian Basin in West Texas and New Mexico, the Big Horn Basin in Wyoming and Montana, the Arkoma Basin in Arkansas and Oklahoma, the Williston Basin in North Dakota and Montana, Mississippi, and South Texas.

XTO Energy Inc. was founded in 1986 in Fort Worth, Texas. Safely and responsibly extracting natural gas from U.S. shale and other tight formations is our principal business. We also produce crude oil and natural gas liquids in the United States. We're the nation's largest holder of natural gas reserves, and we have one of the highest drilling success rates in the industry. We operate throughout the United States, from the Great Plains to Appalachia. You'll find us in places such as Montana and Pennsylvania, Utah and Louisiana, and Texas and Ohio. We own interests in approximately 40,000 producing oil and natural gas wells across the country. XTO Energy Inc. and Exxon Mobil Corporation merged in 2010. This teamed XTO's expertise and experience in the natural gas business with ExxonMobil's cutting-edge technologies, financial strength and historic leadership in the global energy industry. Safety is a core value that's reflected in our planning, decision-making and day-to-day operations. We work closely with communities, local officials and regulatory authorities to meet the highest standards. XTO is built around exceptional employees who make exceptional performance a habit. Thanks to talented people, technological innovation and plenty of hard work, we're the nation's largest producer of natural gas. It's through the dedication and commitment of our employees that we earn your trust.

The petrochemical industry touches everyone\'s daily lives like perhaps no other. It produces everything from water bottles to computer parts and almost everything in between. You know that plastics play a big role in daily life – what you may not know is that shale gas is creating a renaissance in the petrochemical industry. And Williams is helping make it happen.